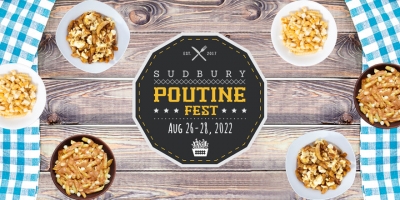 SUDBURY POUTINE FEST 2023
Ernabüs Concessions presents – Sudbury Poutine Fest 2023 at Bell Park, Sudbury, Ontario, Canada.
Festival details coming in spring 2023!
The Canadian food festival features an array of poutine options along with arts, crafts, live music, a kids zone, and evening beer gardens for patrons 19+ after 8 pm, on both Friday & Saturday evenings. Sudbury Poutine Fest offers daily admission for only $3 (or $5 per pair of patrons), free for children 12 and under.
More festive, more poutine, more fun!
For more info, visit the festival website at: www.sudburypoutinefest.ca