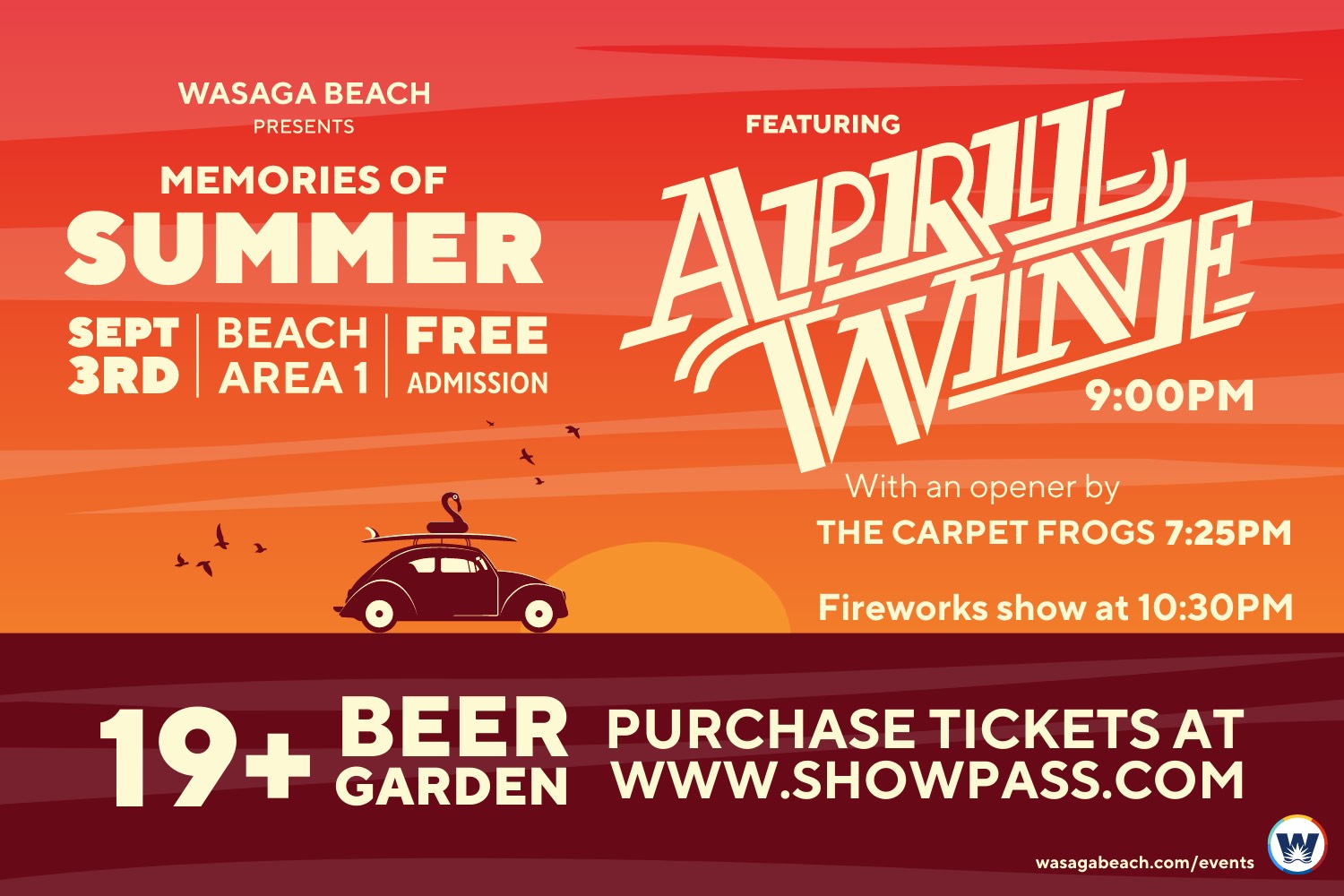 Memories of Summer presents April Wine, Wasaga Beach | Sept 3, 2023
Wasaga Beach presents Memories of Summer, the Beach's final summer festival of 2023, featuring April Wine w/ the Carpet Frogs, and a finale Fireworks show at 10:30pm, viewable from Beach Areas 1 & 2.
There is no charge for General Admission, but limited tickets to enter the Beer Gardens (19+) are available for purchase here!. Beer Gardens will be allowing entry for service between 5 p.m. – 10:30 p.m.
The annual Memories of Summer festival features live family entertainment, games for all ages, live music, headliners April Wine, and finished off with a spectacular fireworks show!
See you at the beach!
Upgrade to the Beer Gardens here!